21 Jan

Anita Krajnc: Plight of Compassion for Thirsty Pigs

If you have been seeing the hashtag #StandWithAnita on your favorite social media networks, but do not know the story behind the cause, here's the scoop and why one compassionate gesture could land this lady in jail for up to ten years.

This is the real deal according to news headlines. If I don't say that, you may think this is one of those satirical writing hoaxs like often shared on Facebook.
Compassion for Pigs Lands Activist in Deep Water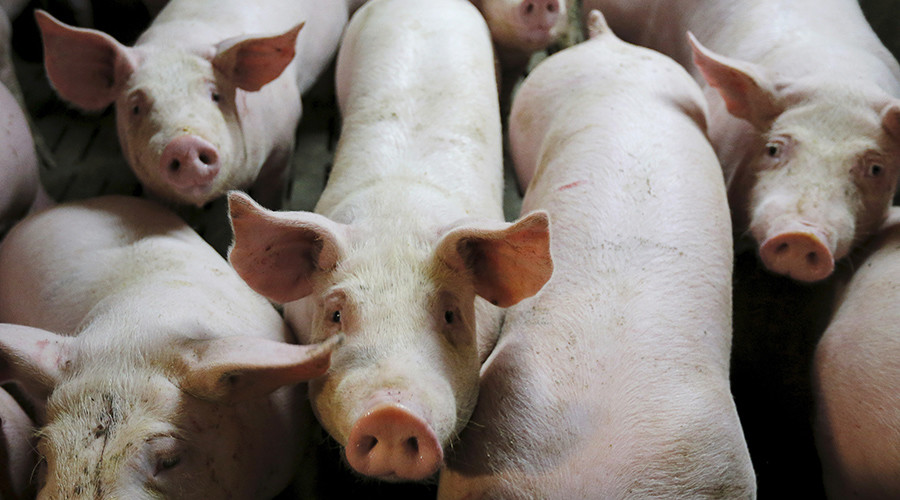 Canadian animal rights activist and Toronto resident Anita Krajnc, 48, is the founder of an organization called Toronto Pig Save, whose motto is "to bear witness [to the] suffering of animals in transport and at slaughterhouses". She was charged with criminal mischief in a preliminary hearing, held after giving some fresh drinking water to some hot thirsty pigs on the way to the slaughter house, back in June of 2015.
The animals were loaded into a livestock truck when Krajnc tried to give the pigs a drink, which led to an altercation with the truck's driver, who was waiting with his truck outside the Fearman's Pork Inc. slaughter house in Burlington.
There is a video of the event circulating on YouTube and Facebook. You can also find it here.
In the video, Krajnc is seen shouting at the driver and is quoted, saying: "Jesus said, 'If they are thirsty, give them water.'"
The driver can be heard responding with: "You know what? These are not humans, you dumb frickin' broad." He then threatens to call 911.
Owner of Pigs Speaks Up, Defends His Driver
At some point, the truck driver threatens Krajnc, "You do it again, and I'll slap it out of your hands." Instead of making good on his threat, the driver returns to his truck, leaving without further incident.
If you are wondering what the owner had to say about the way his driver behaved, Ontario pig farmer Eric Van Boekel couldn't get to the police station fast enough, filing a police report the next day after the incident occurred.
Defending himself vehemently, Boekel assures the public that his pigs are always treated in accordance with the national standards/regulations.
But Krajnc believes that, for Canada, those animal standards and regulations are "behind the rest of the Western world". Outside the courthouse in Milton after the pre-trial held on Nov. 4th, Krajnc is reported, saying:
"Everyone knows that compassion is not a crime. In fact, I did nothing wrong when I gave water to thirsty pigs; many of you have given water to thirsty pigs, and we'll continue to do that."
Anita Krajnc Rebuttal: Compassion is not a Crime
When Krajnc answered the door of her home on September 9th, a police officer handed her a summons, claiming she is guilty of criminal mischief …for giving water to the pigs that were loaded inside that truck.
Anita was worried about how members of her organization, Toronto Pig Save (TPS), might respond to these charges. Instead of being intimidated by the threat of legal problems, more than 100 people stood with her at Fearman's Pork Inc. on September 24th to distribute water.
The most recent court appearance was December 15 but the legal proceedings are far from over. In August of 2016, the court proper will hear this case again. In a Toronto Pig Save's press release, these words are written, "Canada has the worst transportation regulations in the Western World, worse than Australia, New Zealand, the European Union, and the United States."
Anita is quoted in a Facebook post, saying: "Compassion isn't criminal! Offering water to a thirsty pig is an act of compassion. It is not only a right, but a duty we all share. Causing the pigs to suffer in the first place is what is wrong. I face these criminal charges with dignity, knowing that truth and justice are on my side."
Members of TPS continue to support Anita in her plight of compassion, and even larger numbers are expected to turn out for her next court appearance in August.